It is said that sleep is the best meditation. Without it, we do not function at our full potential. Our awareness, productivity, performance- they're all affected by a sleep-deprived night. A good night's rest is a simple self-care activity that is essential for the mind, body, and soul yet it is often not prioritised. According to Healthline, 7-9 hours is the ideal amount for most adults. However, today many of us struggle to pencil in enough of that well-needed time to recharge. One of the easiest ways to settle in at night is to establish an effective bedtime routine. A bedtime routine sets the tone for the evening, relaxing the mind and letting it know that the time to rest is approaching.
Keep reading for ESPA's guide to a truly effective bedtime routine.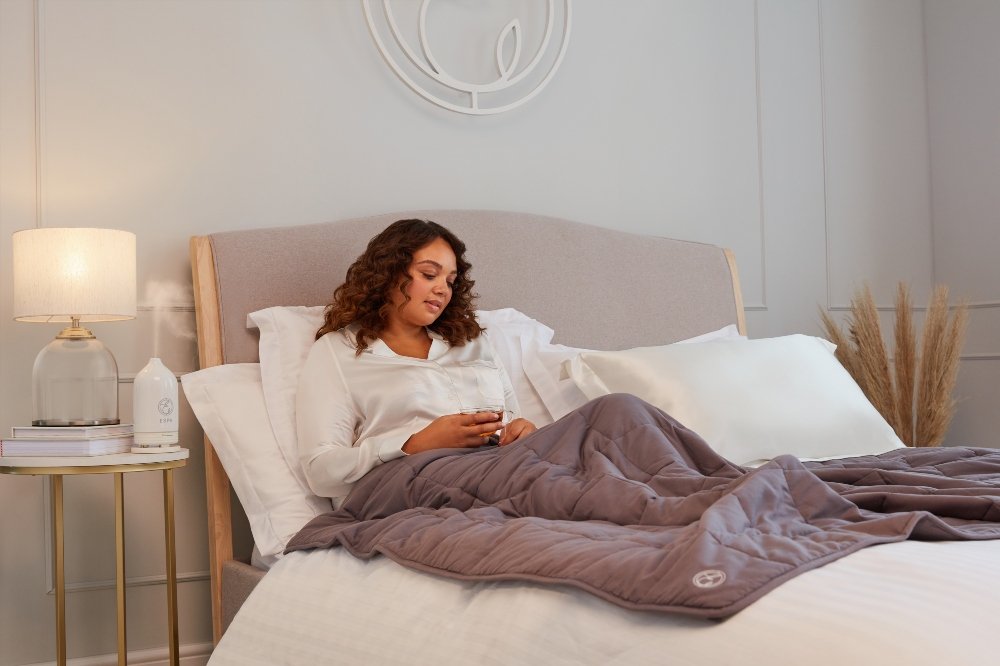 What is sleep hygiene?
Let's begin by discussing what sleep hygiene is. It refers to the habits and environment that help your mind and body to feel ready for restoration when it comes to the time to go to bed.
Strong sleep hygiene does not involve scrolling through your phone as you lie in bed. Nor does it involve evening coffees or late-night dinners. Lastly, it certainly is not achieved from erratic sleeping patterns- napping at random times and waking up mid-day. So what is strong sleep hygiene? It is all about doing what you can to establish a calming bedroom environment and effective daily routines to help you towards those nurturing, uninterrupted sleeps. From reducing blue light exposure to lighting a relaxing candle, there are plenty of simple steps that you can take to tackle your sleep hygiene.
With what sleep hygiene is in mind, you can take the necessary steps towards having an effective bedtime routine.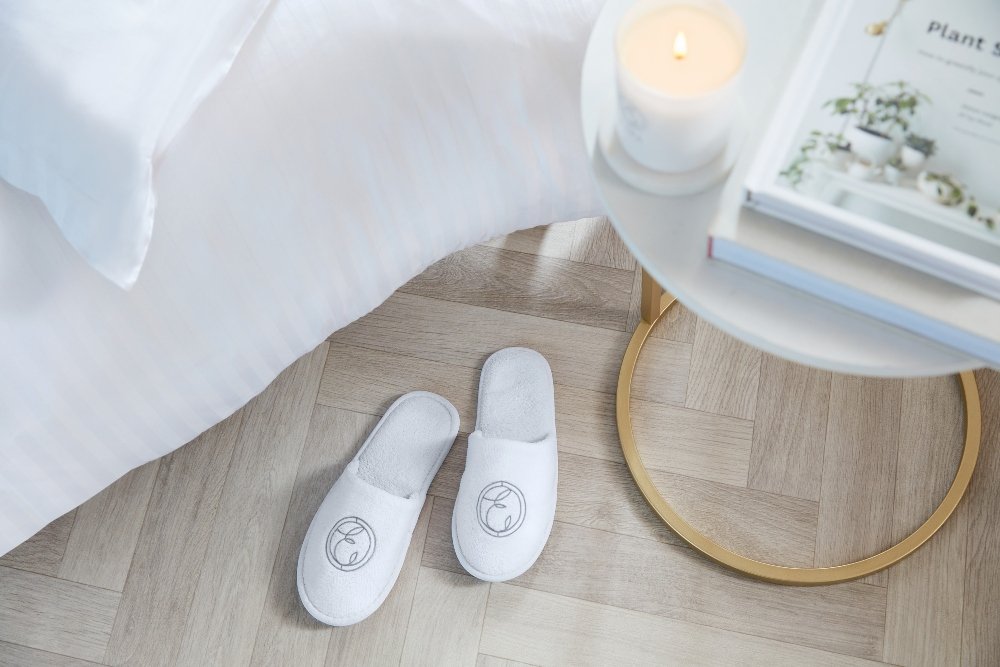 Set a regular sleep schedule
The first step is to set a regular sleep schedule. Aim to be in bed at the same time every evening and to wake at the same time, regardless of whether it's mid-week or weekend. This means that it's time to prioritise your sleep. Life can certainly get in the way sometimes but with a fatigued mind and body, you may find your concentration drifting more often, your mood feeling in a slump, and your motivation lacking. Neglecting yourself of the sleep you need is ultimately counterproductive.
Pencil in the essential time for your mind and body to rest. Make gradual adjustments. Be consistent. During the summer months when it gets brighter in the mornings, why not try an eyemask to prevent the day time light from breaking your sleep cycle.