Discover a comprehensive regimen for ultimate hydration with ESPA. Healthy, hydrated skin comes from inner and outer nourishment. ESPA offers the finest naturally active blends that present spa-level self-care for your biological systems– inside and out.  
ESPA nourishes holistically, bringing you hydration every step of the way. We moisturise and brighten, soothe and soften, and strengthen and smooth.  
We have expertly formulated powerful blends from nature to compose each luxurious product – from rich daily cleanser to whipped body butter to delicious dietary supplements.  
At ESPA, we celebrate that the body, mind, and skin are all inextricably linked. Glowing, supple skin and increased vitality go hand in hand. Now strengthened with the introduction of our newest offering, The Supplements Range, we are delighted to bring you total moisture with this crucial component in your journey to hydration. A key pillar of ESPA, supplements complete our holistic outlook. Nourish and hydrate every part of you. 
Read on to discover our Hydration Favourites for both inside and out…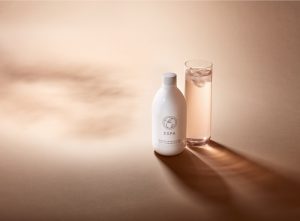 For Inner Hydration 
Hydration Shot Elixir
A nutrient-rich liquid supplement for boosted hydration and healthy skin, featuring our blend of humectant super-naturals. Naturally flavoured with Grapefruit and Ginger, naturally sweetened with pure Stevia.