2018 has been a busy and rewarding year for our ESPA Spas. Providing millions of tailored treatments, creating beautiful Christmas shopping events for our Comfort & Joy range, and ensuring everyone they come into contact with has a renewed sense of inner calm.
2018 has also been a big year for ESPA because we have opened several beautiful new spas. In 2019, why not treat yourself to a little rest and relaxation, for your mind and body. Visit one of ESPA's luxurious new spas and begin your journey to holistic wellness.
Joali Spa by ESPA
ESPA designed Joali Spa in the Maldives opened in December 2018, located at Muravadhoo Island in North Maldives. Surrounded by pristine beaches and dazzling blue waters, this stunning resort provides the perfect combination of wellbeing and luxury spa experiences.  Their philosophy is to reconnect individuals with their own mind and body, which is achieved by a cleverly designed spa journey that awakens the body and stimulates the mind.
Unrivalled facilities include extensive heat experiences, vitality pools and an outdoor relaxation terrace so guests can unwind and enjoy the beautiful views. Luxury treatment pavilions are also available, ideal for those who require the ultimate tranquillity. There is even the option to experience a traditional Hammam experience in one of two private Hammam massage rooms.
Joali Spa offer fully bespoke treatments to ensure every client enjoys the ultimate relaxing spa experience, and leaves feeling refreshed and beautiful. Joali Spa has an extensive collection of indulgent treatments that combine modern day wellness techniques with traditional holistic therapies influenced by the Maldives. Using ESPA products with the most natural ingredients, Joali delivers beautiful skin and a renewed sense of inner calm.
ESPA has created a range of treatments exclusively developed for Joali Spa. Their Inner Joy treatment uses guided breathing and visualisation/visualization techniques to create a blissful state of relaxation, before a bespoke back massage and hot stones will release hidden muscular tension. Finish the treatment with a personalised facial and scalp massage, based on the needs of individuals, to revitalise radiant skin.
If you desire to detox your body, relax or work up a sweat overlooking breath-taking views of the Maldives, crystal clear oceans and luscious foliage. At Joali, fitness is a mindset.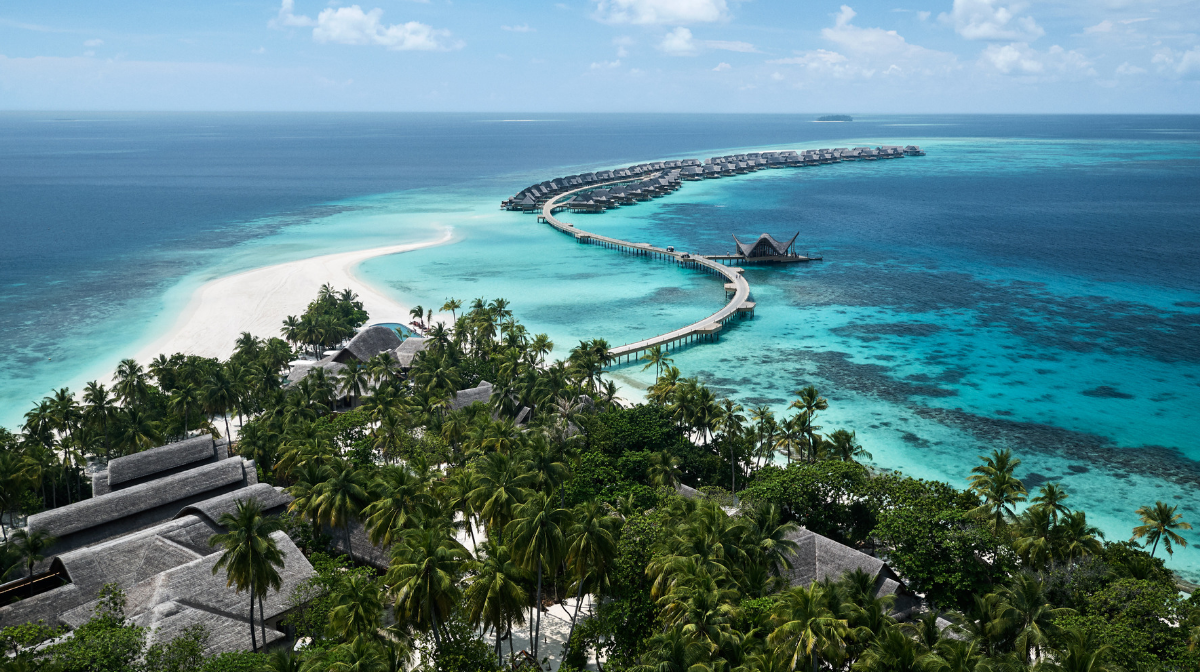 Kor-l Nor
In November, two brand new spas opened in the French Alps. Kor-l Nor and Daria-l Nor, which are sister hotels. Both of these lavish hotels have just launched globally acclaimed ESPA products into their spas. Opened from December to April for ski-seasons, these beautiful spas provide comfort, warmth and relaxation to clients after an exhilarating day of skiing, while surrounding them in the beauty and awe of the mountains. Kor-l Nor has been open for 5 years and Daria-l Nor is a brand new hotel. Enjoy the incredibly peaceful views of the surrounding mountains with full access to the entire wet zone. A pocket of heaven, the spa at the Daria-l Nor has 2 pools, a gym, sauna, Hammam, Jacuzzi, sensory showers, ice fountain and solarium which all contribute to a renewed sense of inner calm.
In Persian, Koh-l Nor means "Mountain of Light". Situated at the summit of Val Thorens, the highest skiing resort in Europe, Koh-I Nor is the perfect location to provide clarity and calm to your mind. Clever architecture bathes the resort in light, despite the mountainous exterior. A place where you can enjoy the perfect harmony between luxury, gastronomy and relaxation. With a choice of 3 restaurants, views on a panoramic terrace and the palatial Black Diamond Luxury Spa with 2 pools, you cannot run out of facilities to aid your journey to wellness.
Black Diamond Luxury Spa believes that the way to reconnect body and mind is to connect with nature and take time for oneself. Together, Black Diamond Luxury Spa and ESPA provide a range of treatments to reveal a new state of wellbeing and mindfulness. One of their prestigious Black Diamond Signature Treatments is the Harmonising Tonic. Using a unique combination of targeted massage, aromatherapy oils and a bespoke facial using Rose Quartz Crystals, your skin will be left beautifully radiant, muscles elevated and mind clear. This indulgent treatment also includes a deep back exfoliation to dispel toxins, and a hot stone massage to relieve hidden tension.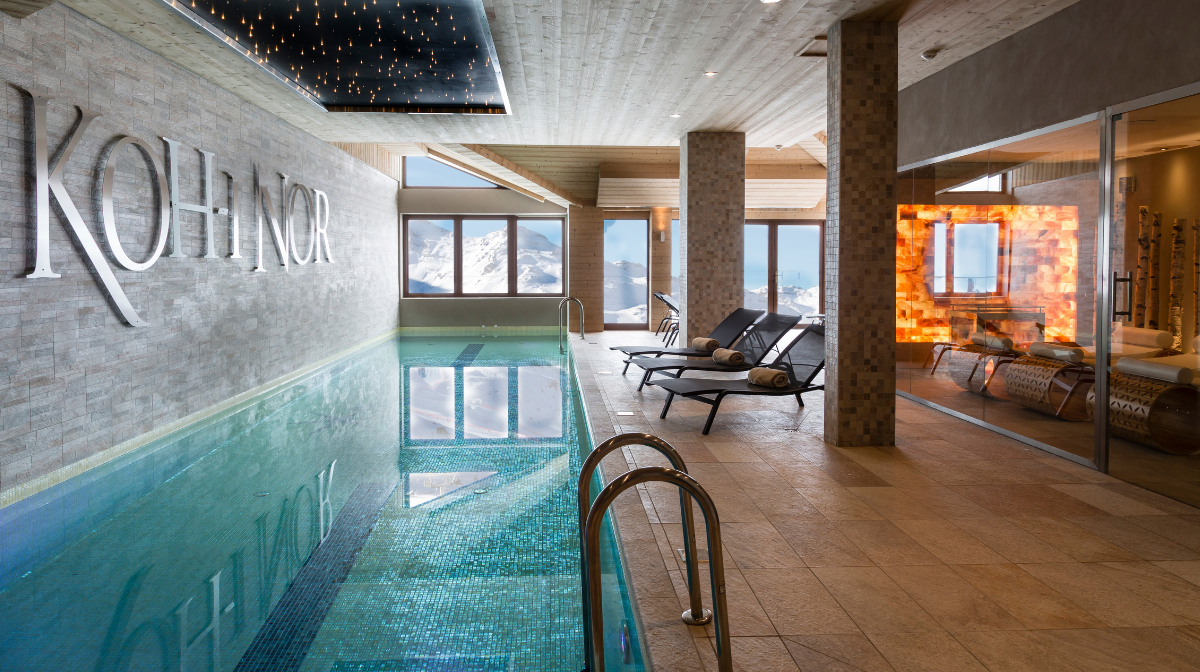 The Crystal Spa
Hotel Crystal also opened in Austria, at another beautiful ski-resort. New to ESPA, The Crystal Spa features its own unique wellness concept, where precious materials and perfected aesthetics meet in a balanced symphony. A place to be single, meet with friends or family, for recreation-seekers and true connoisseurs. Nature is the most beautiful example of holistic wellness, a huge source of inspiration for The Crystal Spa. After a fun but exhausting day on the slopes, which can be draining on both body and mind, The Crystal Spa has the perfect facilities to rejuvenate. Discover their selection of pools, saunas, treatments and fitness centre, and spend quality time together with their Kids Spa.
Let yourself drift and enjoy panoramic scenery in a choice of three unique pools. Seductive and inviting, let your worries wash away as you float, weightless. Choose from an indoor pool to swim laps and get your heart racing, an outdoor pool to gaze at mountainous terrain and magical sunsets and the relaxation pool which gently carries you along, comforting your body with warming waters.
The Crystal Spa features a refined sauna world featuring a selection of therapeutic saunas. With a giant outdoor Finnish sauna, biosauna, steam bath, salt-water steam bath, herbal bath and infra-red cabin, be taken on a heat journey to rid your body of toxins and calm your mind. For a refreshingly cool moment afterwards, enjoy adventure showers, ice fountains and a romantic rest area. Gaze at the open fire and lounge on a water bed in the ultimate state of bliss.
For a romantic getaway to focus on your other half, share a foam bath or couples massages in your very own private suite with The Crystal Spas highly trained ESPA Experts.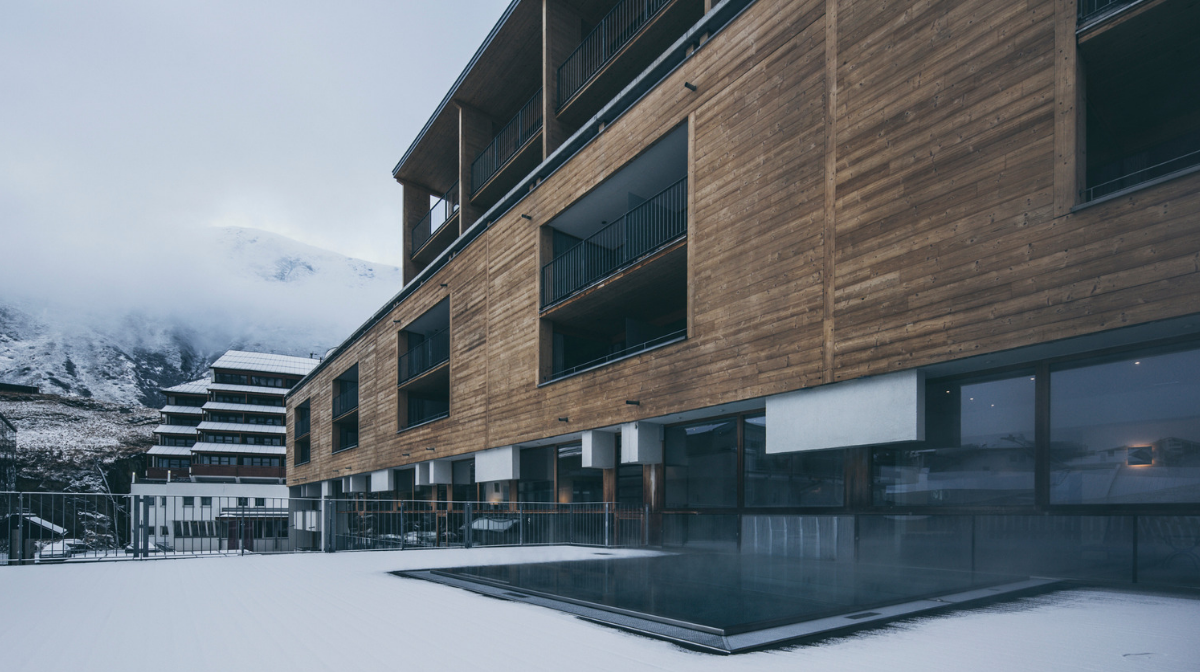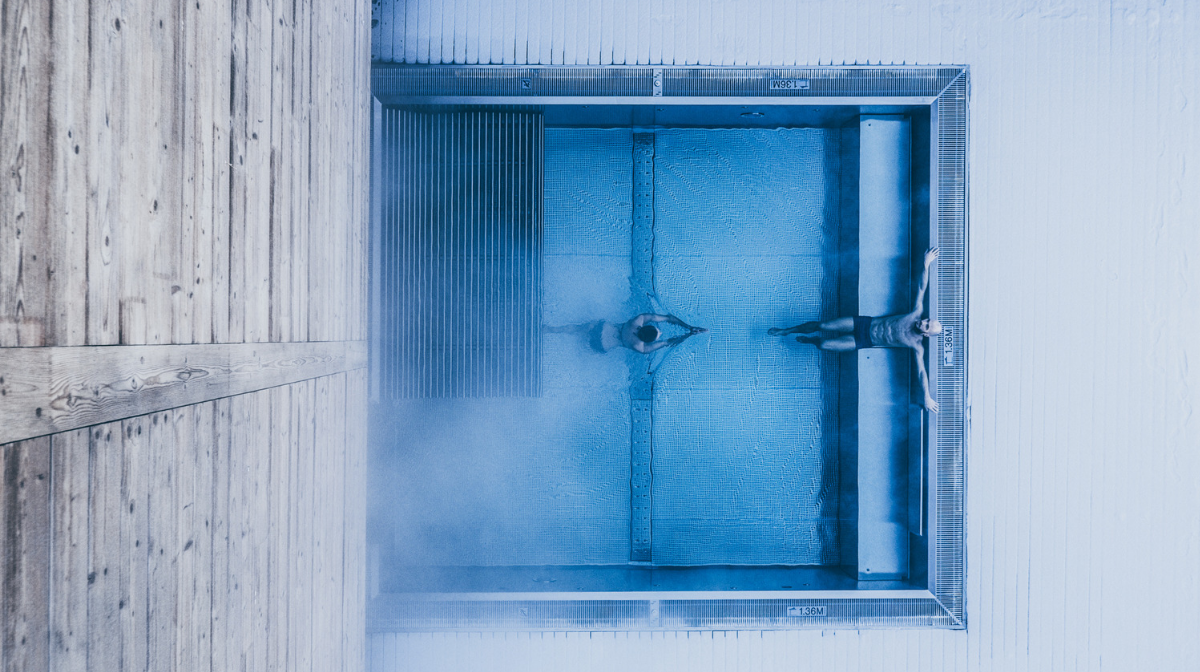 Silver Sands
The revolutionary Silver Sands opened in December and also features luxurious ESPA products for their clients. The Silver Sands spa presents a world in which the pace of life is unhurried. With a treatment menu that combines both traditional and locally inspired rituals with the power of aromatherapy, forget about life's daily stressors and rejuvenate the senses.
The spa features four luxuriant treatment rooms as well as a sauna, ice cave, Hammam, experience shower, beauty treatment bar and gym with the latest, state-of-the-art fitness equipment. Directly overlooking the sea, take your mindfulness journey outside and enjoy a relaxing swim in the 100-metre pool, taking in the undisturbed and infinite view of deep blue waters.
Restore your skin to its glorious self with Silver Sands' collection of bespoke ESPA treatments. Results-focussed, immersive and nurturing, calm your mind and leave with naturally beautiful skin.
One of Silver Sands signature treatments is the Balinese Serenity treatment. Ease hidden tension and allow stresses to melt away as you enjoy a full body Balinese massage using hot stones to soothe tense muscles and nourish skin. This indulgent experience also includes warm oil pouring and realignment stretches to leave the mind and body balances and renew a sense of inner calm.
Pure Seven Spa at 7Pines
Where wellness is not a trend, it is a way of life. Surrounded by plush trees and with a breath-taking sea view, Pure Seven spa at 7Pines Resort Ibiza breathes calm into the resort. A haven of Mediterranean-inspired energy, Pure Seven reconnects the body and mind in all-encompassing harmony.
The oasis of calm created by Pure Seven is dedicated to providing a holistic wellbeing journey to all that attend. All treatments provided are bespoke and use natural elements such as Ibiza salt and local herbs as well as award-winning ESPA products. Their treatment menu incorporates pioneering techniques with traditional influences such as Mayan volcanic stone massage to Indian Ayurvedic medicine. Pure Seven is dedicated to providing the most wholesome and therapeutic experience, being fully plastic-free and only using paraben-free products.
Wellness experiences start with a Pure Seven Relax Tour through steam baths, saunas, and relaxation time overlooking the magical Mediterranean Sea and island of Es Vedrá to prepare you for a blissful day. Further offerings include beauty services, personal training, yoga and meditation or traditional coaching, as well as Pure Seven's Special Therapies such as an oxygen bar, osteopathy and ear candling to improve overall health and wellbeing.
For a total transformation journey, Pure Seven also offers wellness retreats which take place over the course of a few days and are designed to balance your mind and guide you through a holistic path to wellbeing. Whether you want to detox your body, slim down, balance your body and mind or improve your skin, achieve your goals with Pure Seven.
Pine Seven is currently closed for the season and will reopen on March 15th 2019.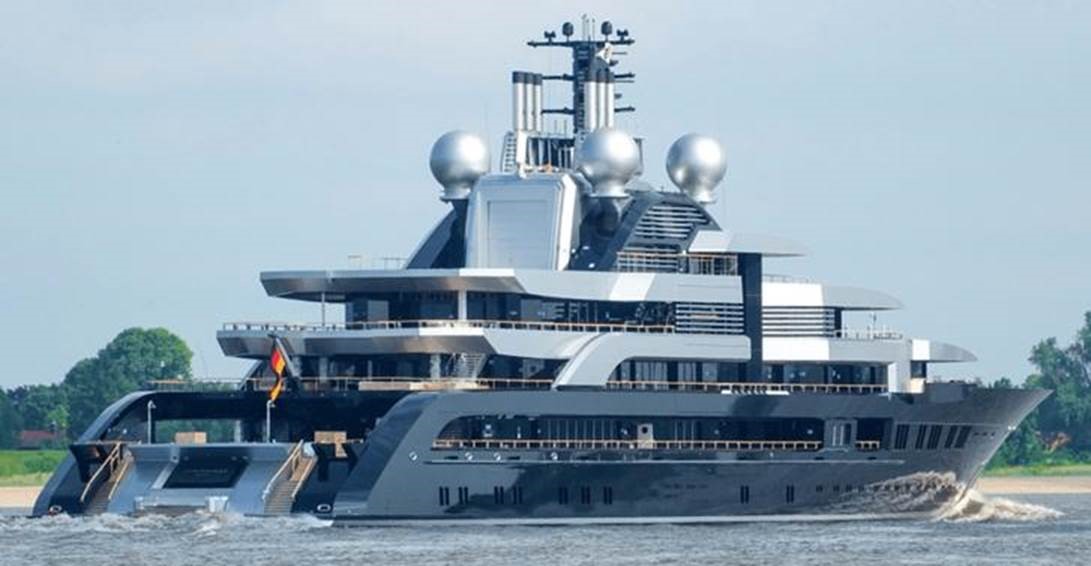 Project Thunder
This beautiful custom motor yacht motor yacht was built by Lurssen in Germany. Standing at an impressive 444.55ft, she was delivered to her owner in 2018. Previously named Thunder but now renamed 'Crescent', her luxurious interior was designed by luxury yacht interior designer Zuretti.
Crescent offers accommodation for up to 18 guests in 9 stunning staterooms. Strong and striking, Crescent features an aluminium superstructure and 'zero speed stabilizers' which increase on-board comfort when the yacht is stationary, particularly in rough waters.
Facilities on-board this luxury yacht include a beach club, massage room, cinema, swimming pool with underwater lights, a swimming platform, BBQ and helicopter hangar. With all of these amazing facilities, you cannot remain stressed on-board Crescent, enjoying stunning views as you travel. Treat your tired body to an ESPA massage to rid your body of hidden tension and aching muscles to ensure you feel your best to enjoy the beach club and swimming amenities.
The following ESPA spas are also in the world's best hotels, listed in the Conde Nast 2019 Gold List:
One&Only Le Saint Geran
Lucknam Park
The Peninsula Chicago
Leela Palace New Delhi
Find your nearest ESPA spa using the spa locator.