ESPA Muscle Rescue Balm
Warming, invigorating and rejuvenating – our new Muscle Rescue Balm is a winter essential.
When the weather is cooler, our immune system can dip. Add to this the fact that we're rising in the dark, commuting in the cold and working hard on duller days, and it's no surprise we're often left feeling weary, struggling to find clarity and can't always concentrate on tasks ahead.
When waking up is harder to do, reach for Muscle Rescue Balm – it's an instant pick-me-up, whether it's applied to ease muscular tension post-work out, warm and restore tired limbs or relieve
What our therapists say:
At ESPA, we like to pause, take a second and apply Muscle Rescue Balm to our achy muscles. Sore necks and stiff shoulders feel warmer and instantly relieved.
While the warming effects of West Indian Bay and Clove melt tension and ease strain – we take a second to close our eyes, cup our hands and inhale the aroma of Peppermint and Eucalyptus.
After at least five deep breaths, we place a small amount of this product on our wrists and temples, helping us maintain focus for the rest of the day.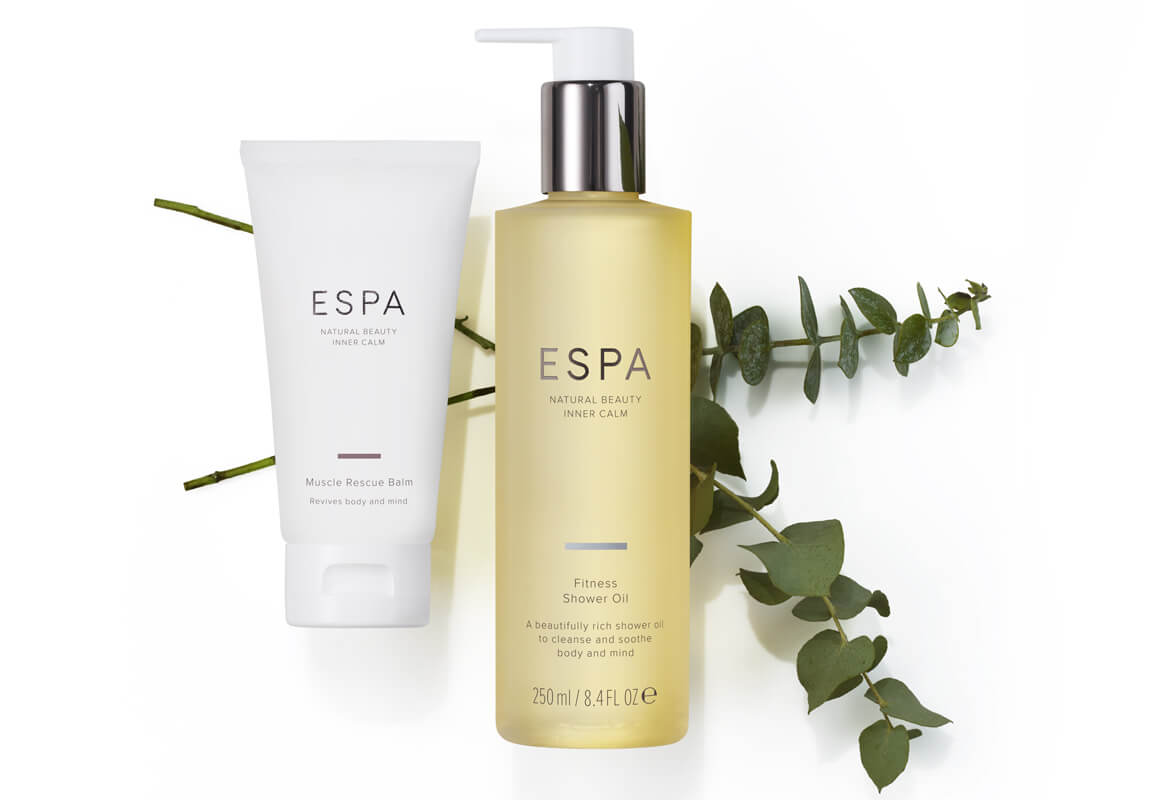 Amazing actives
Muscle Rescue Balm is brimming with potent and aromatic actives such as:
West Indian Bay – Revives body and mind
Clove Bud Oil – Warms and soothes muscles
Eucalyptus – Stimulates and helps to clear the mind
Peppermint Oil – Invigorates and stimulates body and mind
Winged Kelp – Locks in hydration for smoother, softer skin
Coconut Oil – Nourishes and protects skin from moisture loss 
How will you use yours?
This clever combination can work in many ways making it ideal for on-the-go use.
Apply a small amount to muscles pre or post exercise to warm the area.
Inhale the aroma with cupped hands to refocus the mind.
Massage into tired, tense muscles for instant relief.
Apply to pulse points to revive the senses throughout the day
Apply to temples to aid relief from tension headaches
Apply a small amount under the nose and to the temples (not too close to the eyes) to relieve pressure from the sinuses.