ESPA Fitness Shower Oil
Cleansing, nourishing and warming, Fitness Shower Oil is a new daily must-have.
When life gets busy, there's no better way to help us feel strong, resilient and ready for anything that may come our way. Inspired by our much loved Fitness Bath and Body Oils, Fitness Shower Oil transforms 'routine' into 'ritual'.
Making the most of it
After stepping into your shower, massage Fitness Shower Oil into damp skin and feel the rich, creamy formula begin to work – cleansing and hydrating while warming tired, aching limbs, thanks to the warming nature of West Indian Bay and Clove Bud Oil.
Ensure you take a moment to deeply inhale the aromas of Peppermint, Rosemary and Eucalyptus – your mind will instantly feel uplifted and awakened as your senses are renewed.
Once you emerge from the shower, pat skin dry and notice how beautifully nourished it feels. The inspiring/energising fragrance will remain throughout the day, reminding you how ready you are for life's unexpected moments.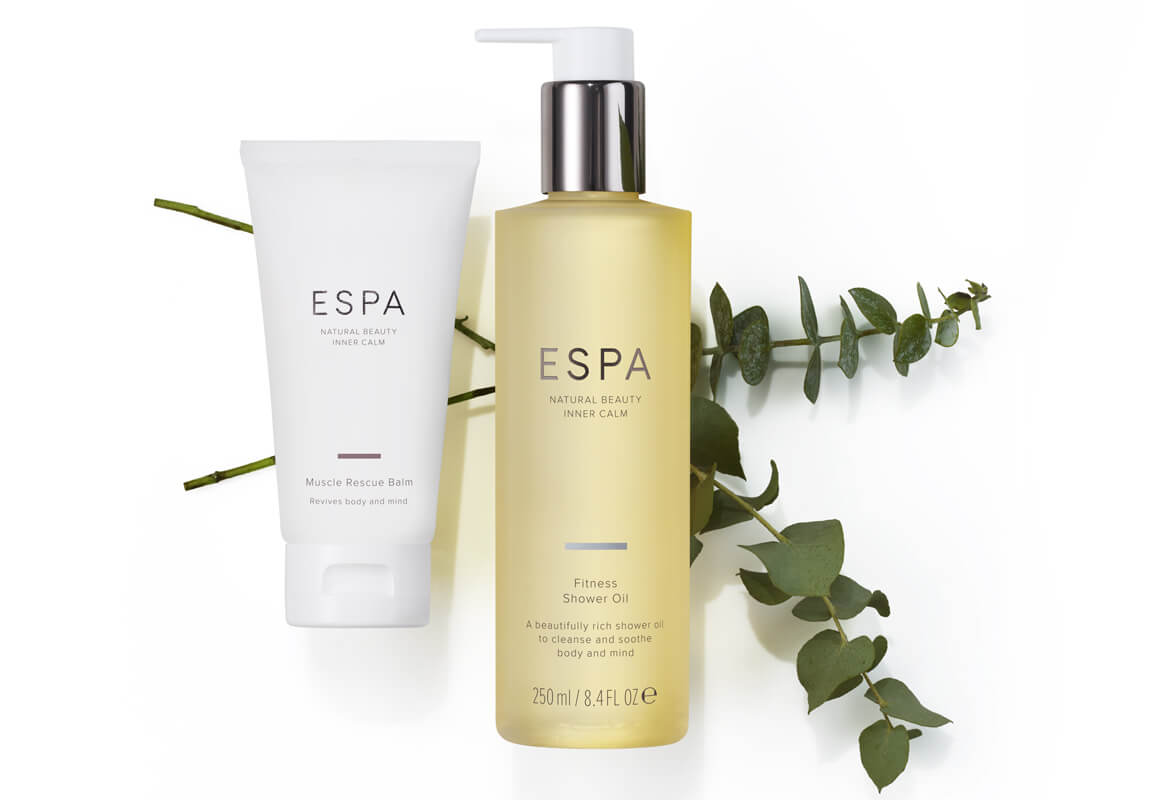 What's inside?
Fitness Shower Oil is packed full of divinely aromatic and nurturing naturals, including:
Coconut and Olive Oils – natural cleansers to gently and actively clean skin
Peppermint Oil – invigorates body and mind
Eucalyptus – stimulates and helps to clear the mind
Clove Bud Oil – warms and soothes muscles
West Indian Bay – revives body and mind
How to get the most from Fitness Shower Oil?
Keep Fitness Shower Oil in your gym bag and use it in the shower pre- or post-exercise to warm the muscles.
To intensify the effects, follow with Fitness Body Oil.
Tension in specific muscles? Apply Muscle Rescue Balm to any achy muscles after showering with Fitness Shower Oil.
Sip ginger tea afterwards to keep the body warm and relaxed.