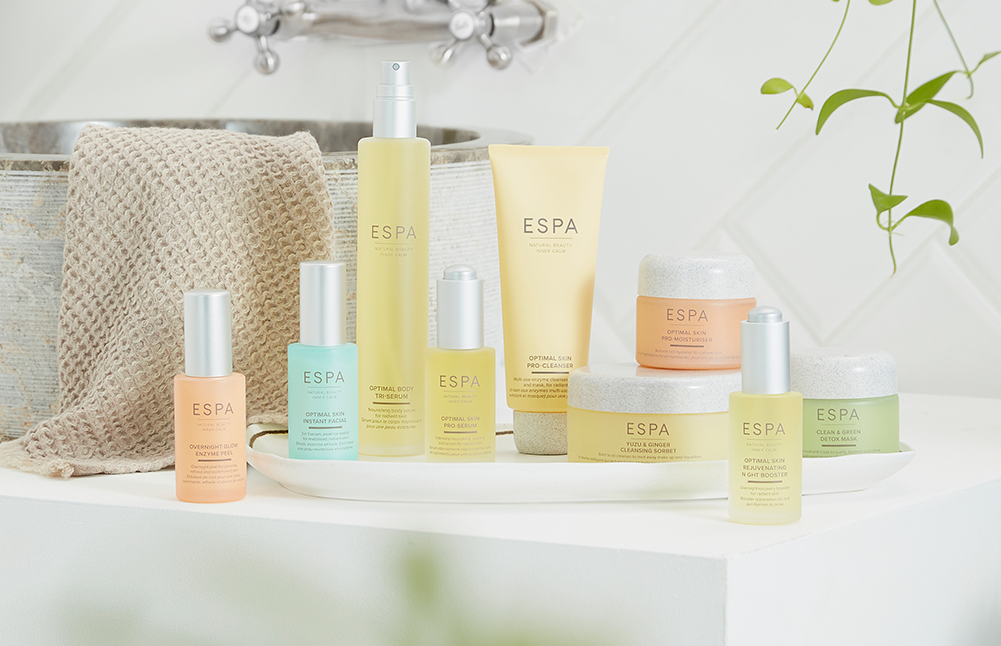 Product Principles
2021 marks a new era of ESPA. Explore the steps we're taking to ensure the very best in conscious luxury.
Essential Oils
Many of our products contain essential oils in various concentrations – we use them for their calming, energising or restorative qualities and add them to formulation bases, such as moisturising creams, body washes or carrier oils. The majority are safe to use during pregnancy but, adopting the most cautious approach, we always advocate that you avoid any doubt by speaking with your GP or midwife before using any essential oils.

Alongside our products, many of our spa treatments use both retail and professional formulations that contain essential oils. While numerous treatments can be personalised for you to ensure they are enjoyable and safe during pregnancy – plus we offer a beautifully comforting Pre- and Post-natal Treatment – we always advise that you speak to your spa therapist prior to booking any spa treatment to determine the best solution for you.