Sacred rituals and ancient wisdom, reimagined for modern day souls
Inspired by ancient global traditions and a collective desire for a greater sense of connection and compassion; to ourselves, to others and to the natural world. Modern Alchemy fuses ancestral wisdom, sacred rituals and revered ingredients with powerful actives, harmonising therapies and transformative results to create something truly precious. A deeply sensorial collection of restorative rituals that realign the delicate balance between skin, body and mind, a luxury to cherish in today's modern world.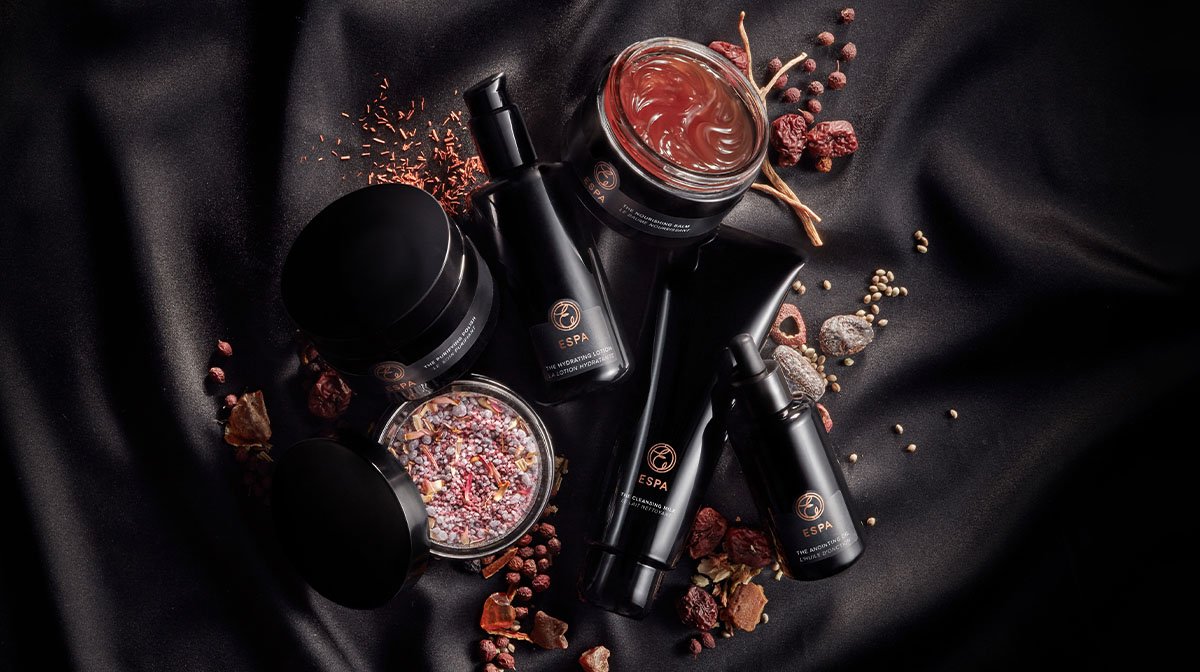 What is Alchemy?
"a seemingly magical process of transformation, creation and combination"
An ancient practice sworn to secrecy and filled with mystery, Alchemy was historically a type of medieval chemistry that focused on transforming ordinary substances into gold, 'seeming like magic' within medieval chemistry and tales. Since then, Alchemy has gained a rich history as it has woven into different cultures across the world and lives in the heart of traditional practices and sacred rituals. Rooted in the philosophy that everything holds spiritual properties, Alchemists attempt to purify ingredients, creating an elixir of mystery. They take something ordinary and transform it into something extraordinary, sometimes in a way that cannot always be explained…
ESPA explore the beauty of this unexplained, mysterious philosophy, and take solace in higher concepts and deeper, spiritual journeys that humans seek for. In the current climate of uncertainty, people are hungry for a deeper sense of connection, with themselves, each other and some form of universe, the divine or spirit.
Inspired by the harmonising rituals of ancient Ayurvedic Healing, Chinese Medicine and Shamanic practices, this experiential collection takes you on a sensual journey of transformative textures and self-care rituals for holistic rejuvenation of skin, body and mind. As humans, we desire a greater sense of connection and compassion and as a direct response to this, ESPA have carefully formulated the new Modern Alchemy Collection.
The Cleansing Milk
Partake in the divine ritual of purification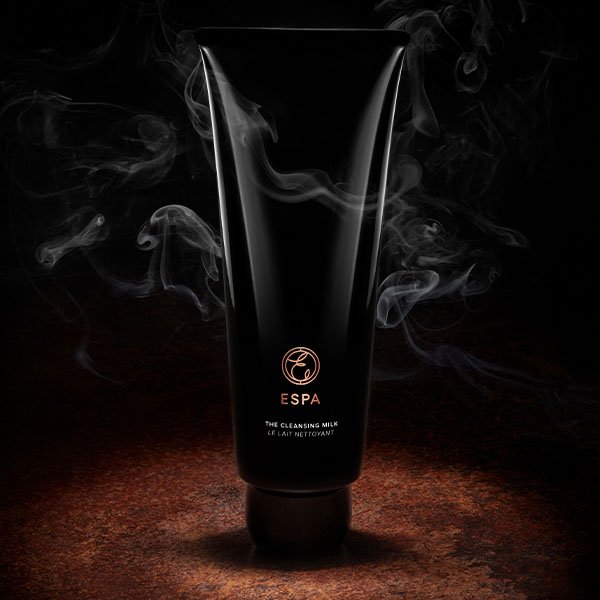 As the ultimate salute to self, this luxurious cream to oil formulation transforms into a sensuous, cocooning and gently cleansing lipid. Melt away impurities as you sink into a warm bath or shower, and watch the formula transform into a rich milk as it releases the precious essential oils. Skin is left feeling satin soft, purified and nourished. Allow an aromatic blend of grounding Ylang Ylang, Sandalwood and Vetiver to help soothe skin, body and mind.
How to use:
Using your hands to gently smooth the cleansing milk over dry skin in circular movements, breathing slowly and deeply before sinking your body into a warm bath or spiritual shower.
95% agree that after application, the product left their skin feeling smooth.*
*Independent user trials 2019, results based on 60 people over 2 weeks.