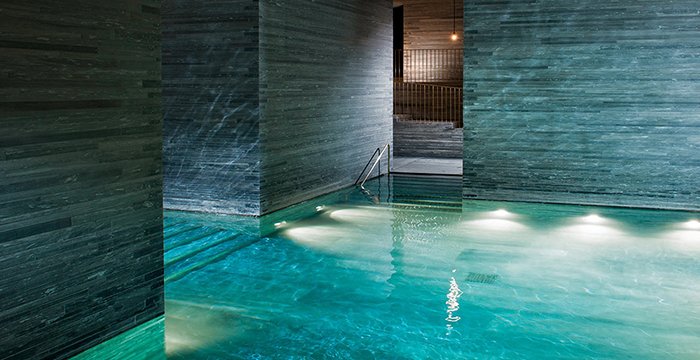 Introducing February's Spa of the Month; 7132 Hotel in Vals, located in the breath-taking Swiss Alps. Luxury hotel and design hotel wrapped into one. 7132 provides guests with an exceptional experience, created by world-class architects and is celebrating its 25th anniversary in December 2021.
The luxe 7132 Hotel in Vals is the perfect architectural blend of modern elements and natural mountainous scenery, offering five-star relaxation and rejuvenation for all clientele. With rooms designed by world-class architects, connecting thermal baths, as well as its very own helicopter, there is more than enough luxury for everyone. All in all, this idyllic romantic location in the Swiss mountains offers a relaxing escape not to be missed.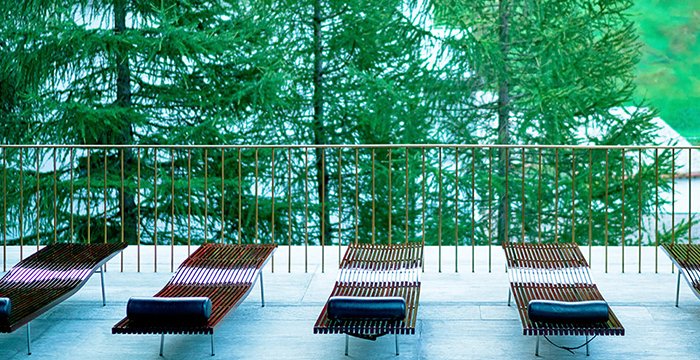 7132 Hotel also offers three gourmet restaurants, including the two-Michelin-starred 7132 Silver Restaurant by Sven Wassmer, 7132 DaPapà and 7132 Red Restaurant, which offers a modern casual dining atmosphere.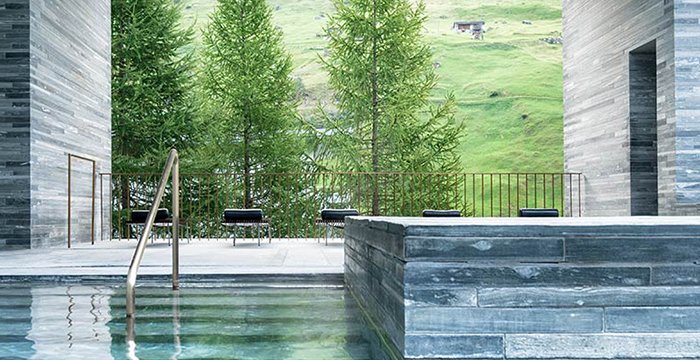 Peter Zumthor created a magnificent, internationally acclaimed architectural masterpiece when he designed the thermal baths. Made from 60,000 slabs of Vals quartzite, the thermal baths were granted protected heritage status shortly after their completion. The unique atmosphere and the highly mineralised water that comes out of the St. Peter spring at a pleasant 30° Celsius makes the time you spend in the thermal baths a deeply relaxing experience. Not only an area of spectacular beauty, 7132 Vals is also a place of great interest. Hot water flows directly from the St. Peter's spring in to the Spa, straight into one of seven revitalising pools and two steam baths.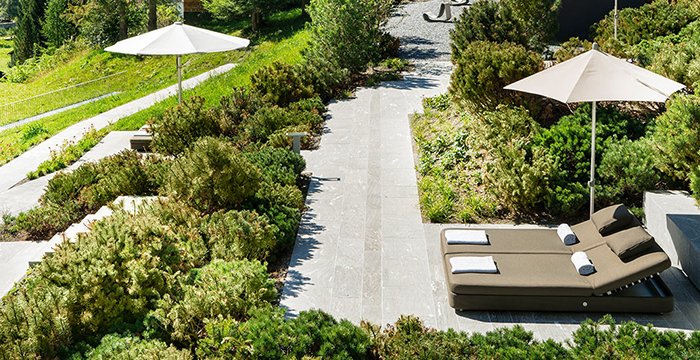 7132 Vals has a stunning range of ESPA treatments to soothe and nourish skin, body and mind. 2 of their favourites are;
Vals Poultice Body Ritual 90 min. The Vals alpine herb stamp massage combined with a peeling and a warm herbal stamp massage is perfect for calming tense muscles and restoring the balance of the body. Includes: brush massage, body peeling, whole body alpine herb stamp massage.
Valser stone massage with peeling 90 min. The Valser Hot Stone Massage works with warm, polished Valser quartzite stones that are deeply relaxing on your muscles. A comfortably warm feeling for body and soul. Includes: brush massage, body peeling, full body massage with Vals quartzite stones.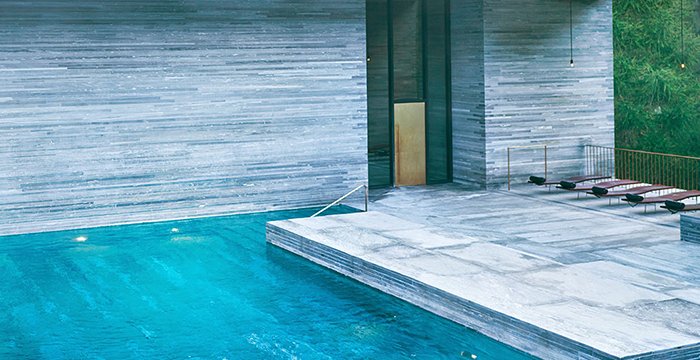 Find out more about 7132 Vals.