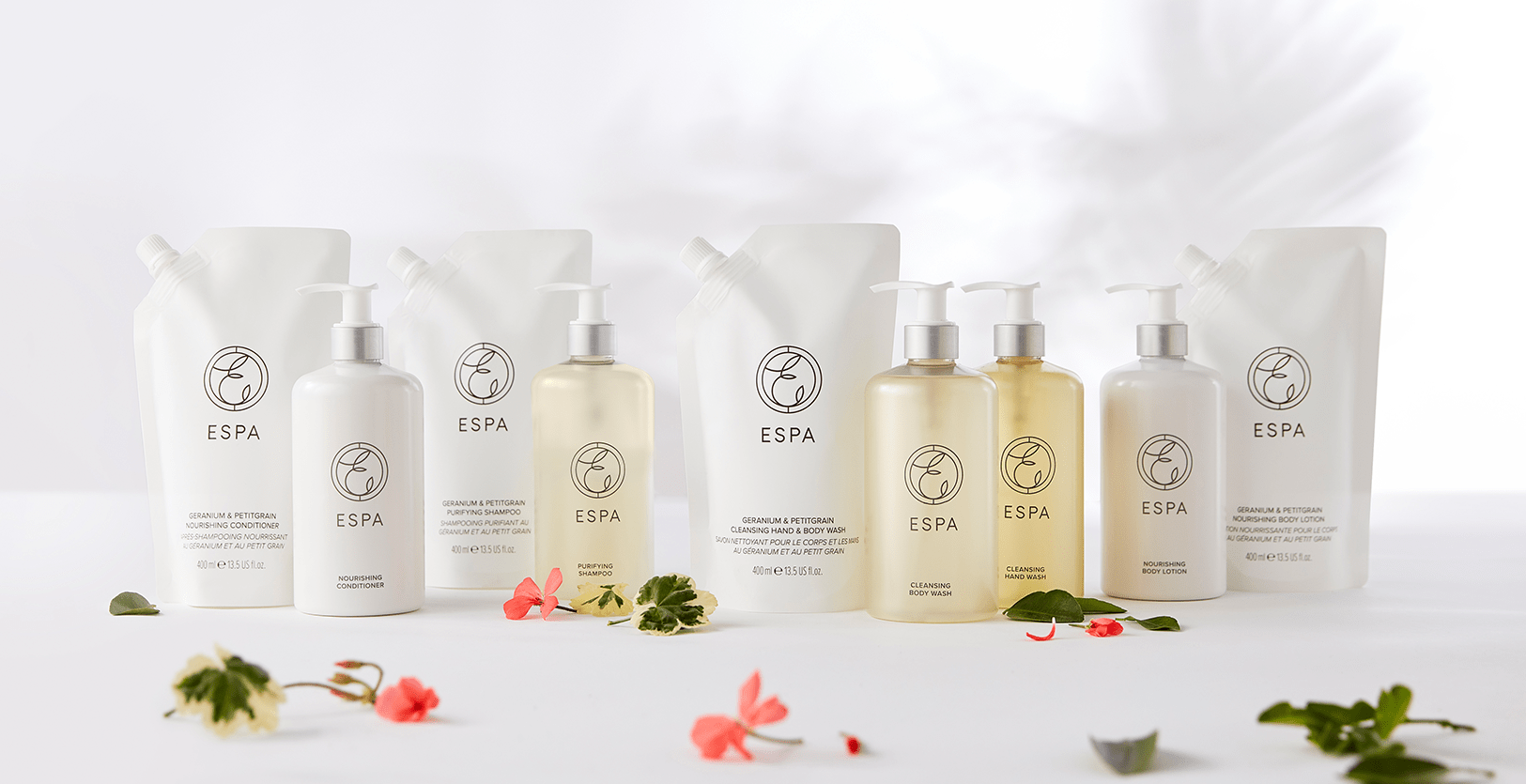 Embrace the earth's natural ingredients in your daily life, with the new ESPA Essentials collection.  
Spending time looking after your body and your mind is now considered a luxury, a task to dedicate specific time to completing, rather than a continuous state of being. At ESPA we believe that you should never compromise on your wellbeing, and we promise to look after you holistically. Every pause throughout the day; whether it be washing your hands or taking a quick shower, is time where you should be taking a breath, focusing on yourself and letting all other thoughts wash away.  
This is why ESPA have created the Essentials collection. An ever-growing range of products that allow you to tailor your mindful activities to you, with a choice of 4 aromatic new essential oil blends. Pick your favourite blend and let us make your day a little easier and more relaxing. Bring ESPA into the everyday. 
Essential Oils:  
At ESPA we understand and believe in the power of essential oils, which is why we have created 4 new signature fragrances for you to choose from. Essential oils have uplifting aromas and can help create a sense of harmony, so a few deep breaths as you wash your hands or your hair can do wonders. Become effortlessly uplifted with the ESPA Essentials collection.  
In this range we have 4 fragrances, 3 of which are brand new to ESPA.
Bergamot & Jasmine
Neroli & Green Mandarin
Eucalyptus & Tea Tree
Geranium & Petitgrain
Within every range there is:
Hand & Body Wash
Conditioning Hand Lotion
Intensive Hand Balm
Nourishing Body Lotion
Purifying Shampoo
Nourishing Conditioner
No Rinse Hand Cleanser
Cleansing Hand Spray
We also have an exciting new addition of a plastic bottle and refillable pouches! This means that you are able to decant your ESPA favourites into your bottle, then simply buy the recyclable refill pouch and fill up as normal. This is a huge step for ESPA on our journey to becoming a more sustainable brand.