Nestled in the Lion City's 71st National Monument in The Fullerton Hotel Singapore, the award-winning Fullerton Spa is an oasis of serenity in a timelessly elegant setting.
Committed to providing the finest in luxury, quality and service, The Fullerton Spa has recently unveiled a new and complete range of exceptional treatments and products by world-renowned premium spa brand, ESPA.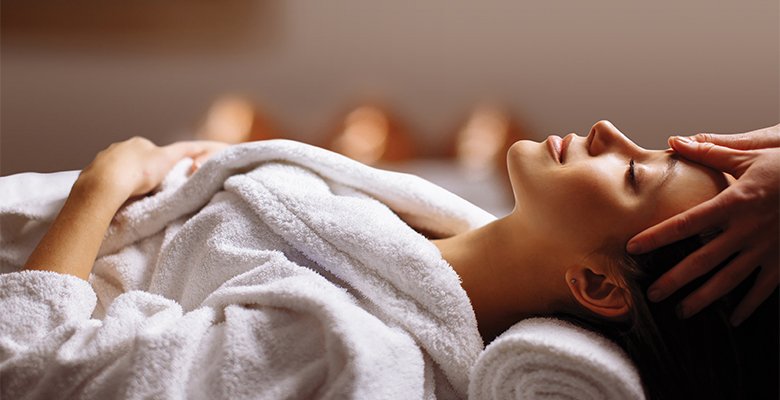 "Since it first opened its doors, The Fullerton Spa has established itself as a premier spa haven right in the heart of the iconic heritage precinct. Our new and refreshed offerings harness the excellence of ESPA treatments to deliver a sublime and rewarding spa experience, ensuring that our guests can feel truly relaxed, rejuvenated and inspired," said Cavaliere Giovanni Viterale, General Manager of The Fullerton Hotels and Resorts.

"With our shared philosophy in delivering world-class quality, continuous innovation and sincere attention, ESPA is delighted to partner with The Fullerton Spa for its brand-new spa offerings. We look forward to providing our internationally renowned beauty and wellbeing expertise to discerning guests in Singapore," added Danny Golby, General Manager of ESPA
Guests can look forward to a comprehensive range of restorative treatments at The Fullerton Spa, including the Asian Heritage Signature, consisting of a stress-relieving scalp massage and deep muscle massage, as well as The Fullerton Signature Facial, an innovative treatment that rapidly transforms the visible health of one's skin.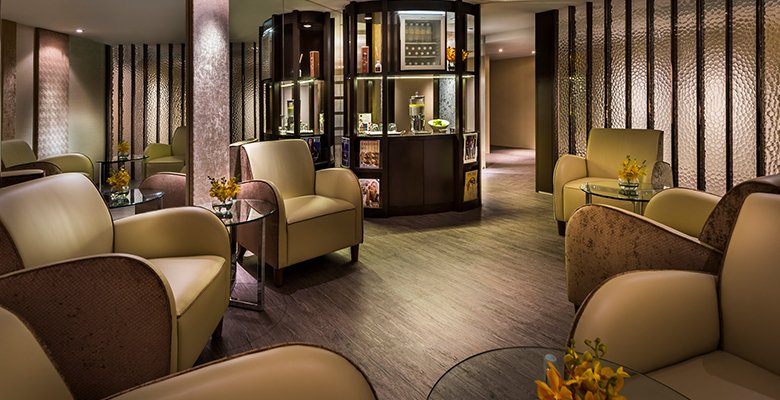 As a special opening promotion, both signature treatments will come with a complimentary ESPA skincare product.
The Fullerton Spa also offers the Men's Deep Cleansing Facial tailored to one's unique skincare needs, as well as a selection of Express Treatments, ideal for time-strapped individuals or those seeking a quick refresh in between appointments. For the ultimate indulgence, the Hero Treatment takes one on a highly personalised wellness journey that combines a targeted back, face and scalp massage with the purest aromatherapy oils – delivering an end-result of complete relaxation and radiance.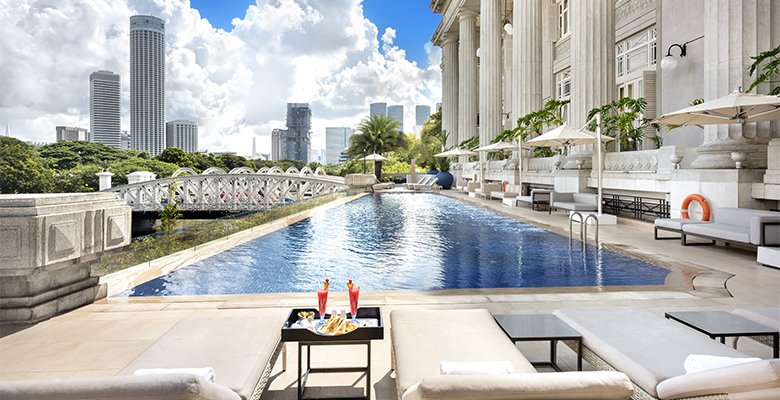 Based in the United Kingdom, ESPA is a globally recognised leader with 28 years of experience in the luxury spa industry. Working with experts in biochemistry and aromatherapy, ESPA combines the wisdom from traditional holistic therapies with the scientific effectiveness of the purest natural ingredients. Its award-winning innovative products and treatments are found in over 550 spas in 55 countries. The 'E' in ESPA stands for 'education'; ESPA maintains a rigorous protocol in producing highly trained therapists that understand each individual's skincare and wellbeing needs. Pledging its commitment to sustainability, ESPA works with industry experts to ensure that its product ingredients and processes are environment-friendly.
Located on the mezzanine floor of The Fullerton Hotel Singapore, The Fullerton Spa is marked by a spacious and well-lit entrance that overlooks the hotel's outdoor infinity pool and the city skyline beyond. It features five well-appointed Single Suites and two Couple Suites, fitted with en suite showers and deluxe amenities tailored to the needs of individuals and couples. With a focus on delivering visible results and an uplifting difference in body and spirit, each treatment begins with an in-depth consultation to tailor the wellness experience for guest's needs.
Designed for total relaxation and privacy, the Spa also offers individual relaxation lounges for men and women, where refreshments are served for a truly pampering post-treatment experience.