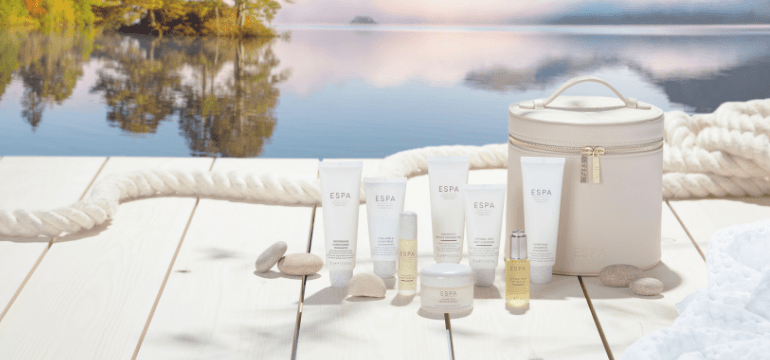 Discover the beauty of luxury skincare and save space in your suitcase for mementos with ESPA's newest limited-edition travel collection. The Mindful Traveller collection contains eight skin, body and hair heroes to soothe, revive and rejuvenate, all housed in an exclusive keepsake vanity case made from luxurious vegan leather. The perfect start or end to every day.  
Enjoy radiant skin wherever you are in the world with the bestselling Optimal Skin routine, including ESPA's Pro-Cleanser, a 3-in-1 wonder product to cleanse, exfoliate and mask, as well as Optimal Skin Pro-Serum and Pro-Moisturiser.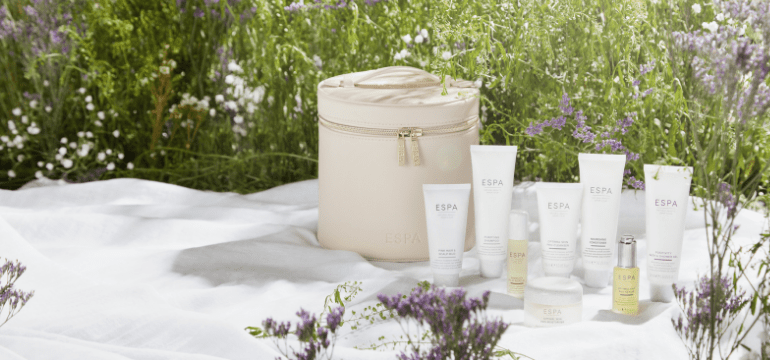 Enliven your skin and your senses with the Positivity range, including our Bath & Shower Gel and Pulse Point Oil to provide optimistic moments throughout the day.  
Finally, treat your hair from root to tip with ESPA's naturally nourishing hair formulas, including Purifying Shampoo and Nourishing Conditioner. Pink Hair & Scalp Mud can be used as a mask to hydrate dry hair or applied to soothe dry patches on your skin, another dual-action saviour. Enjoy all this for just £60, worth £72.