Discover August 2020's top Spa roundup!
Gleneagles, Scotland
A charming country estate, a rural family adventure, a luxurious escape for friends, a cosy couples' retreat, a home from home – Gleneagles is a luxury hotel like no other.
Wellness at Gleneagles is the stuff of dreams, a heavenly place of treatments and experiences to keep you healthy and happy, inside and out. Nothing says luxury more than investing in your health and wellbeing. So slip on that fluffy Spa robe or your gym trainers and step into our haven of wellness and indulgence. With 20 treatment rooms, a steam room, a hot sauna cabin, a warm, dark vitality pool, a light-filled relaxation courtyard and a healthy Spa café, the Spa at Gleneagles is an uplifting oasis to nourish the mind, body and soul.
Offering a series of beautiful signature treatments that will make for a truly memorable spa break, and bringing together different cultures and philosophies means that each treatment is as beneficial as it is relaxing.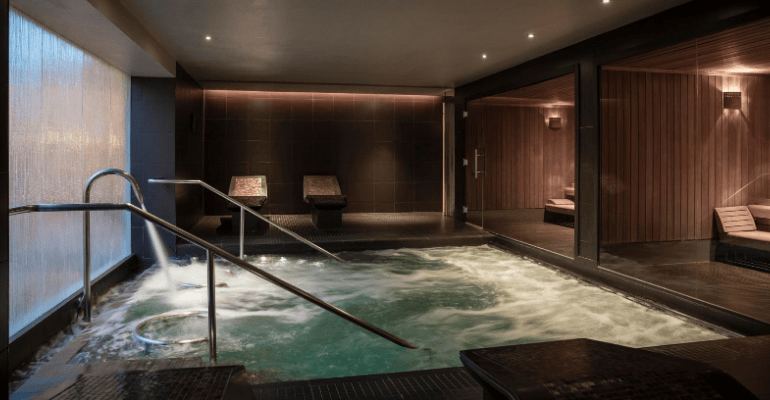 ESPALife at Corinthia, London
Set in a space of iconic beauty, ESPA Life at Corinthia London is quite simply the Next Generation of Spa. A pioneering new concept, ESPA Life excels at offering a holistic approach to wellbeing, bringing together a team of the world's top experts to offer an unrivalled choice of spa, complementary alternative therapies, fitness, beauty treatments and a Daniel Galvin Hair Salon.
Additionally ESPA Life has brought together a team of globally acclaimed naturopaths, traditional Chinese medicine acupuncturists and herbalists, osteopaths, personal trainers and spa professionals, to tailor personal Lifestyle Programmes to promote optimal health and wellbeing.
Spread over four floors, the spa features 17 treatment rooms, a private spa suite and a stunning Thermal Floor with an indoor swimming pool, vitality pool, amphitheatre sauna, ice fountain, marble heated loungers and private sleep pods. The Spa Lounge complements the overall offering by serving light, nutritious refreshments.
Situated above the dramatic Thermal Floor is the 24/7 access Technogym, featuring leading edge equipment and a team of personal trainers for an impeccable fitness and rehabilitation offering.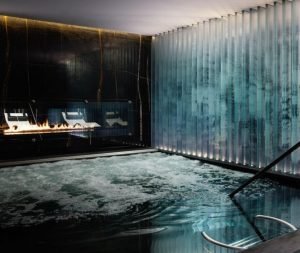 Trump Turnberry, Scotland
Trump Turnberry understands the importance of maintaining a healthy lifestyle while travelling and ensures well-being lives at the center of the guest experience with Trump® Wellness. Our state-of-the-art fitness facilities come equipped with a team of instructors offering personal training and fitness level evaluation services. The Spa at Turnberry provides an indulgent oasis with a curated selection of services dedicated to help you elevate your wellness, as you relax and revitalise your mind, body, and spirit at our spa hotel in Scotland.
Indulge in tranquil relaxation at The Spa at Turnberry during your stay at this five star resort. The luxurious spa in Scotland features a selection of heat experiences, including sauna and steam rooms. Unwind by our infinity swimming pool and enjoy the views across the Championship links to the Isle of Arran.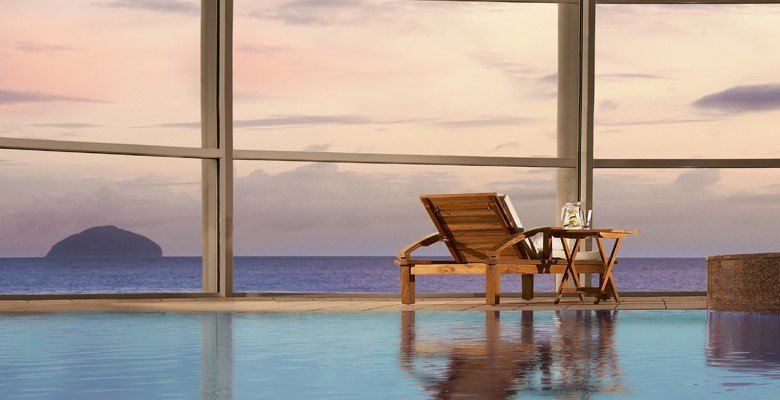 The Europe Hotel and Spa, Ireland
This five star hotel in Killarney is beautifully located overlooking the world famous Lakes of Killarney. The Europe Hotel & Spa is one of the leading luxury hotels in not just Killarney, but also in Ireland. It holds a designated Conference & Event Centre, in addition to ESPA at The Europe, one of the premium spas in the area. It is in the beautiful grounds of this luxurious and decadent spa resort that the waters of Killarney's largest lake, Loch Léin, reflect the wilderness of Co. Kerry's magnificent McGillycuddy Reeks mountain range in the scenic South West of Ireland. Guests can relax and unwind by enjoying a wide range of wonderful leisure activities on the extensive grounds.
ESPA at The Europe captures the beauty and serenity of this incredibly enchanting corner of Ireland. Our award winning facility is one of the most unique destination spa hotels that Killarney has to offer. The spa has been designed to be in perfect balance with the nature of its environment, with each relaxation space created to take advantage of the landscape, a peaceful haven in which to awaken the senses and relax the mind.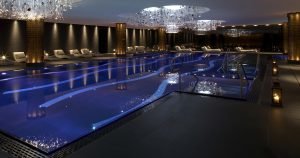 Low Wood Bay Resort and Spa, The Lake District
Nestled on the shores of Lake Windermere, in the heart of the National Park, with Wainwrights walks a stone's throw away and the walkers' town of Ambleside a mile away, Low Wood Bay is the perfect base for relaxing and exploring the Lakes.
The resort offers contemporary and luxurious rooms to ensure your stay is exceptional. All residents have full access to the on-site health club which boasts an indoor pool, jacuzzi, infra-red sauna, steam room, fully-equipped gym and fitness classes.
If you're looking for a more exclusive experience, Winander Club offers guests upgraded room features and personalised service as well as a private bar and breakfast area with an inspirational view of the Lake through the panoramic window.
The Spa at Low Wood Bay is the new invigorating experience in the heart of the Lake District. Explore through thermal journeys, luxury treatments and revitalising spa days and breaks. The Spa at Low Wood Bay offers a full immersion into your wellness journey. We have specially designed a choice of Express Treatments, Spa Treatments, Spa Days and Spa Breaks to help you unwind and detox from the bustle of busy schedules. Only the purest and most natural ingredients are used and carefully blended by highly trained dermatologists.