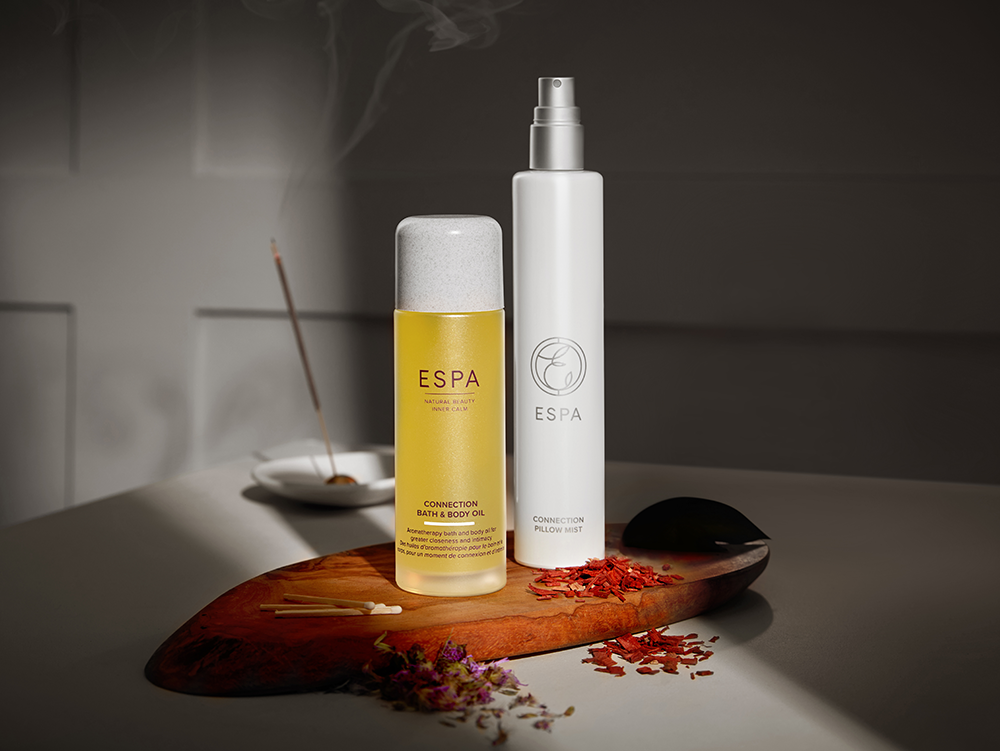 New Connection
Explore ESPA's new sensual aromatherapy blend made to inspire deeper connections and intimate moments.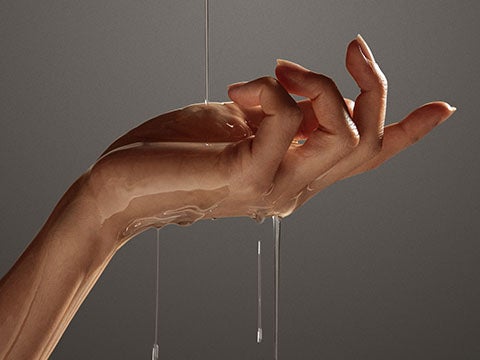 Connection Bath and Body Oil
Sensuality and our capacity to experience intimacy has strong links to our wellbeing. Expertly created to awaken moments that honour tactility, closeness and communication and encourage you to connect in a beautiful way with yourself or your partner.Rich in botanical lipids leave skin feeling soft and velvety smooth, while the sensual aromatherapy blend -which calls on the natural aphrodisiac powers of Ylang Ylang, Patchouli, Sandalwood and Jasmine - helps promote a sense of closeness and intimacy.
Shop Now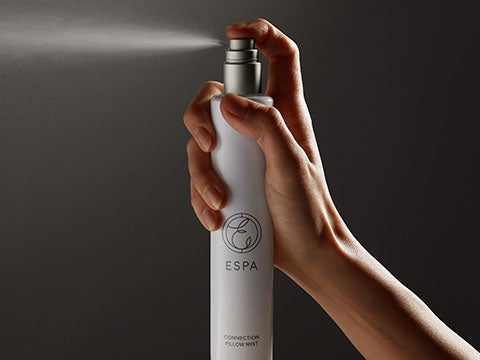 Connection Pillow Mist
Harnessing the power of 8 natural essential oils, each renowned for their aphrodisiac properties. Spritz the Signature Blends Connection Pillow Mist and let the sensual woody aroma be your cue to switch off from daily distractions and signal a moment where you can focus energy on yourself, or nurture a deeper connection with your partner.
Shop Now